Meteorologists
Featured Meteorologist Charlie Lopresti
Charlie is Chief Meteorologist at WGME News 13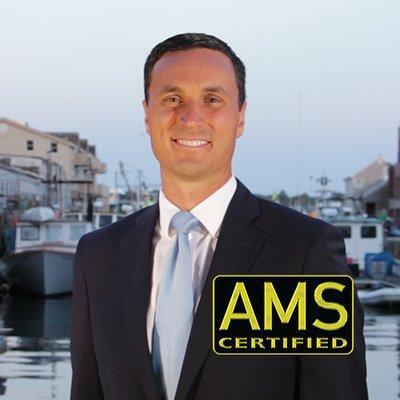 Charlie Lopresti – Portland, Maine.
Charlie is Chief Meteorologist at WGME News 13 & WPFO Fox23 in Portland Maine.
Question 1. What was your most memorable weather event?
Tough one, there were so many. It's like asking what your favorite pie is. I've experienced and forecast lots of big storms, but most memorable probably goes to a simple but strong cold front passage in Feb 2001. I was working on the summit of Mount Washington at the Mount Washington Observatory. The summit reached a record high on the 10th of 37 degrees. That was followed by temps falling to 24 below less than 24 hrs later on the 11th.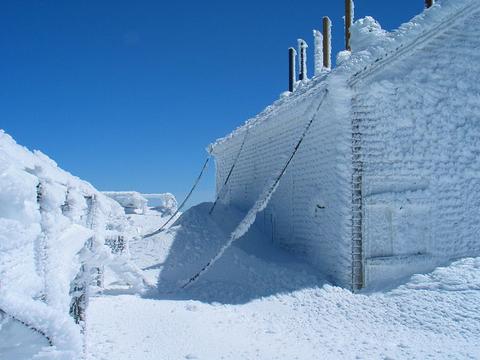 The Stage Building atop Mount Washington (New Hampshire) chained down and covered in rime frost. This was the original location of the Mount Washington Observatory, since moved to a nearby building.
Most memorable of that day was playing in wind gusts as high as 145 mph. I was deicing the wind vane on the tower, and a gust measured 135 mph blew my goggles off. It was hard to hold on and very loud. I've never experienced a force like that. It was awesome.
Question 2. What is your favourite and least favourite type of weather?
Favorite is a classic snow storm. Least favorite is cold rain when it's so close to a snow storm.
Question 3. If you weren't a meteorologist what would you most like to be?
I'd like to own a small farm or maybe work for the Forest Service. I don't think I'd like to do it for long, but would also like being the person who pushes the button to open and close a draw bridge.
Question 4. From a purely meteorological point of view, where would you most like to live?
Maine or New Hampshire. Not at the immediate coast though. The ocean robs those areas of all fun weather.
Question 5. Is there anything else you'd like to share?
I grew a big pumpkin last year. It weighed 1711.5 lbs. If anyone out there would like a seed to grow, drop me a message. I'd be happy to send you one.
If you are interested in being a Featured Meteorologist on StormHour please contact mark @ stormhour.com or via DM on Twitter