Meteorologists
Featured Meteorologist Brian Lada
Brian is a meteorologist and journalist for AccuWeather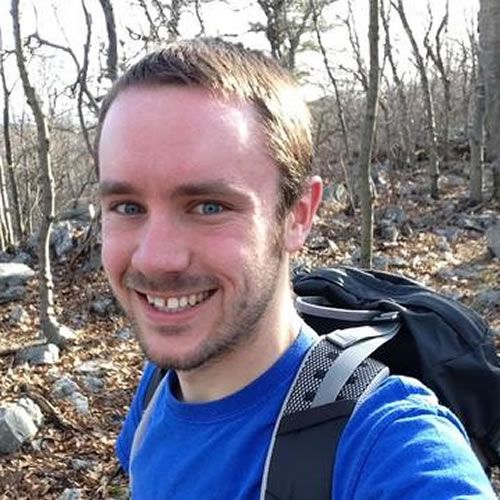 Q and A with StormHour Featured Meteorologist – Brian Lada
Brian Lada – AccuWeather. State College, PA
Brian is a meteorologist and journalist for AccuWeather, focusing on astronomy and space exploration. He grew up in Mountain Top, Pennsylvania and graduated from Millersville University in 2012 with a meteorology degree and a communications minor.
Question 1. What was your most memorable weather event?
My most memorable weather event was one of the first memories in my life, and that was the Blizzard of 1993. I grew up in the Pocono Mountains in northeastern Pennsylvania, an area that received over 2 feet of snow from the blizzard. Two feet of snow is seems like alot to the average person, but being just 3-year old at the time, the piles of snow looked like mountains. This snowstorm followed by the blizzard of 1996 sparked an early interest in the weather for me that eventually lead to a career as a meteorologist.
Question 2. What is your favourite and least favourite type of weather?
Favorite: Thunderstorms. There's nothing better than watching dark clouds roll in on a warm summer evening with rumbles of thunder in the distance.
Least favorite: Arctic cold. As much as I love snow, I'm not a fan of the freezing temperatures that usually follow.
Question 3. If you weren't a meteorologist what would you most like to be?
If I wasn't a meteorologist, I would probably be trying to work for NASA or for the National Park Service.
Question 4. From a purely meteorological point of view, where would you most like to live?
Denver seems like a fun place to live. The weather can change in a heartbeat with thunderstorms one day followed by a blizzard the next. Plus the mountains are nearby with weather of their own.
Question 5. Is there anything else you'd like to share?
There are many opportunities in the field of meteorology and I have found my niche combining forecasting, astronomy and space exploration. I frequently forecast for upcoming rocket launches and astronomical events such as meteor showers and solar storms. I have also attended several rocket launches to cover them for my employer, AccuWeather, including the launch of the GOES-16 weather satellite in 2016. When I'm not working, I like to retreat to the mountains and work on my photography skills.