Meteorologists
Featured Meteorologist Andrew Buck Michael
Andrew is a Certified Broadcast Meteorologist at @wsyx6/@fox28Columbus in Ohio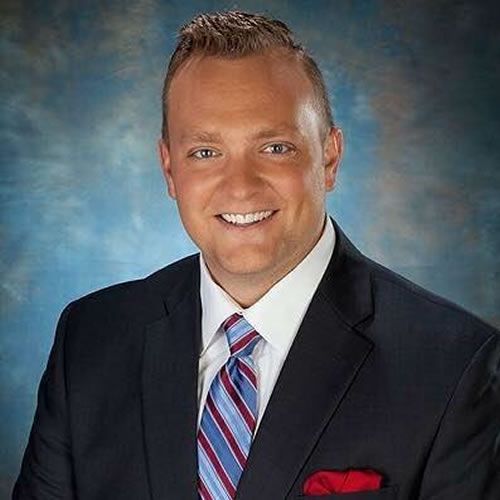 Q and A with StormHour Featured Meteorologist – Andrew Buck Michael
Andrew Buck Michael – Columbus, OH.
Andrew is a Certified Broadcast Meteorologist at @wsyx6/@fox28Columbus in Ohio. He is a proud graduate of THEE Ohio State and loves the weather so much he named his daughter Summer Rain.
What was your most memorable weather event?
That is a hard one… I have several, but these are the two that stick out the most: My earliest memory, around the age of 3, was my dad, a Purdue grad with a degree in Agricultural Meteorology, trying to get me to say cumulonimbus while watching storms roll in across the fields of our Ohio farm. Another big memory for me was when a F3 tornado hit my hometown, when I was in second grade. I was in a neighboring town, that evening, putting up Christmas lights at church when it happened and seeing the support of the community was amazing. Trying to warn people of this kind of destruction helped refuel my desire to tell the weather.
What is your favourite and least favourite type of weather?
I love changing weather. It is always nice to have a beautiful sunny day, or a stormy day, but I like the variety. Living in Ohio, you get a little bit of everything. My least favourite kind of weather would be a prolonged period of cloudy cool days. I like it from time to time, but when it lasts a week or more it gets old.
If you weren't a meteorologist what would you most like to be?
I would be building things with my hands. I used to rebuild motors and helped my father build their current home. I also love working on my car… so any kind of a job where I work with my hands and I can build something.
From a purely meteorological point of view, where would you most like to live?
I love the variety of Ohio weather, but I wouldn't mind a little less winter. The cold days make you appreciate the warmer days. Near the water would be nice… so maybe somewhere along the East Coast, maybe North Carolina.
Is there anything else you'd like to share?
I am blessed and my home life still revolves around weather. I met my wife in meteorology class and our daughter's name is Summer Rain. She is almost two years old and we have started learning the clouds.
If you are interested in being a Featured Meteorologist on StormHour please contact mark @ stormhour.com or via DM on Twitter