Meteorologists
Featured Meteorologist Jason Nicholls
Jason is the Senior Meteorologist/International forecasting manager at AccuWeather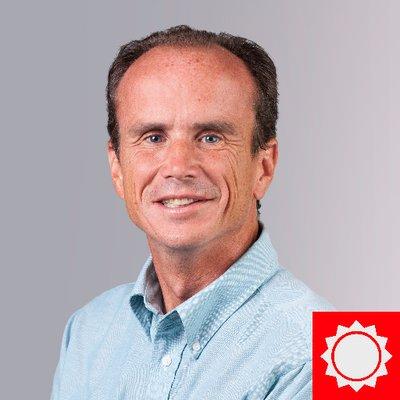 Q and A with StormHour Featured Meteorologist – Jason Nicholls
Jason Nicholls – Accuweather. Bellefonte, PA
Jason is the Senior Meteorologist/International forecasting manager at AccuWeather. Long-range/commodity forecasting. He is a Lyndon State grad and proud dad of two girls.
Or visit Accuweather
Question 1. What was your most memorable weather event?
The Super storm in March 1993.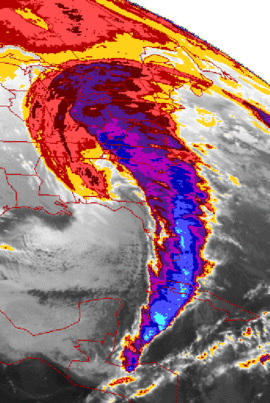 Satellite image by NASA of the storm on March 13, 1993,
Question 2. What is your favourite and least favourite type of weather?
I love the challenge of long range forecasting. Not sure about the least favourite except perhaps when a forecast busts. It happens to the best of us so unavoidable.
Question 3. If you weren't a meteorologist what would you most like to be?
A math or science teacher
Question 4. From a purely meteorological point of view, where would you most like to live?
Either tornado alley in the US or Japan.
Question 5. Is there anything else you'd like to share?
I have been forecasting since 1993, and love the challenge of forecasting internationally, especially long range international forecast. I have been manager of international forecasting at AccuWeather since 2006.
​
If you are interested in being a Featured Meteorologist on StormHour please contact mark @ stormhour.com or via DM on Twitter