Meteorologists
Featured Meteorologist Walker Ashley
Dr Walker Ashley is an atmospheric scientist and disaster geographer interested in extreme weather and societal impacts.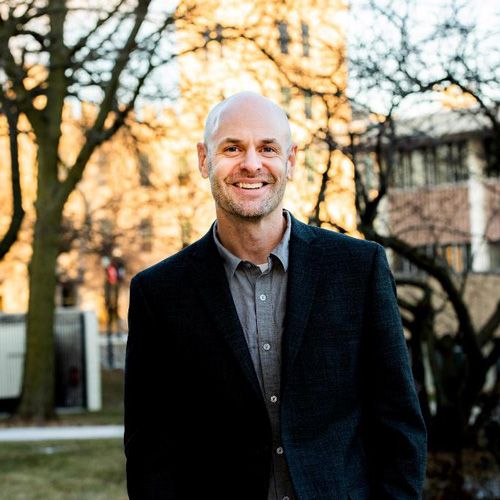 Q and A with Walker Ashley, severe storm meteorologist, climatologist and disaster geographer from DeKalb, IL
Dr Walker Ashley is an atmospheric scientist and disaster geographer interested in extreme weather and societal impacts. He is a professor at NIU, teaching courses in meteorology and geography. His research examines hazardous weather phenomena, their societal impacts, and how disasters will change in the 21st century. He also holds the AMS Certified Consulting Meteorologist designation and has assisted dozens of clients on real-world issues at the intersection of weather, society, and business.
You can follow Walker on Twitter or check out his research on his homepage at http://chubasco.niu.edu/
What was your most memorable weather event?
I have very vivid childhood memories of nocturnal, pulse thunderstorms that tend to frequent my home state of Georgia during the warm season. Listening for thunder after a flash while trying to sleep with the windows open (no A/C at the time!), and then the rain hitting the tin roof of my grandmother's farmhouse (the original "white noise" machine), are memories that still bring a peace to me when I think about them. I also saw the immediate aftermath of a killer F4 tornado that destroyed my father's farm town, White Plains, GA, in November 1992.
I missed the tornado by a couple of hours as we traveled to Atlanta that evening, but seeing the devastation to structures and the mowing down of mature forests the next day is something that cemented my storm fascination. Oddly, my mother's home in the north Atlanta suburbs was also hit by a killer tornado—an F2 in April 1998. I haven't been following tornadoes; they've been following me.
During my adulthood, I've been privileged to have many memorable weather experiences, but the scariest must be the 2013 El Reno tornado. I was leading the COD storm chase tour and we had an amazing trip with lots of tornadoes that week. Even though I played El Reno conservatively from a chasing standpoint, I still found myself in a scenario that still ushers in a rush of fear and despair when I think about it. Otherwise, events that stand out in my mind are the 2010 Campo, CO tornado, 2010 Yates City-Elmwood, IL tornado, 2013 Bennington, KS tornado, 2015 Rochelle-Fairdale tornado, and 2017 Washburn, IL tornado.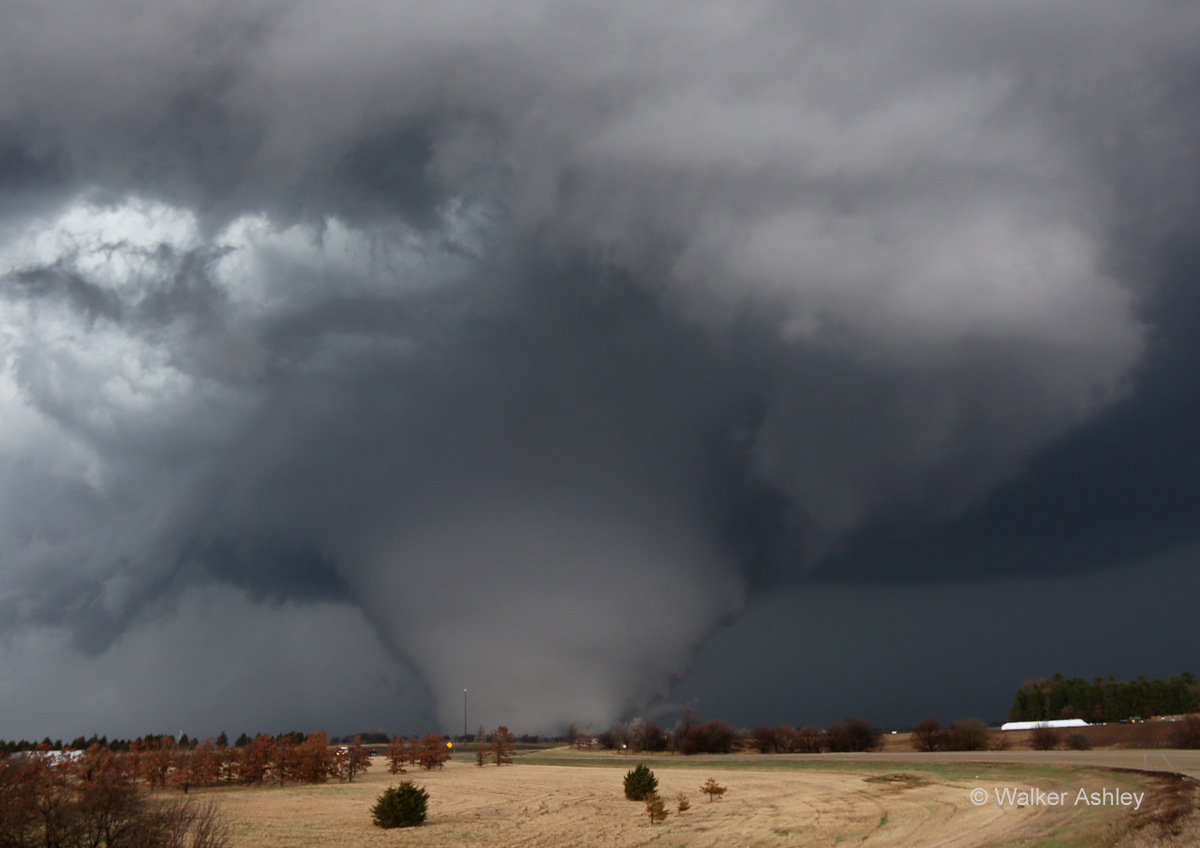 2015 Rochelle-Fairdale tornado
What is your favourite and least favourite type of weather?
My Favorite is easily a slow-moving, sculpted supercell, or, as I call'em, naked supercells. Something about the visually stunning fluid dynamics of a sculpted supercell melts me in awe. I'm an avid time lapser, and sculpted supercells are the perfect subject for that medium.
My least favorite is a toss-up between drought, heat waves, and ice storms. These perils seem to serve very little purpose, even for weather geeks.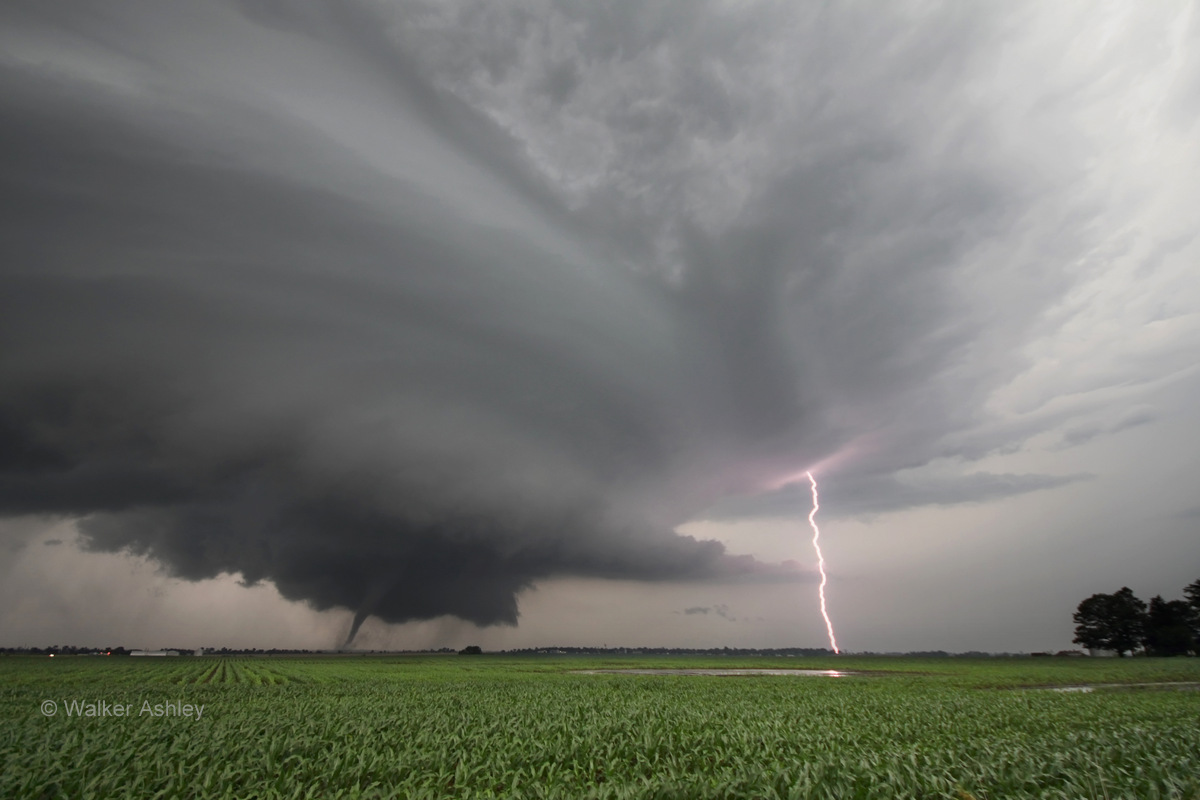 June 5 2010, Yates City, IL tornado
What would you most like to be if you weren't a meteorologist?
Early on, I thought I would follow in the footsteps of my father and brother to become a landscape architect. However, that waned as I found the continual need to drum up business off-putting. I explored pre-veterinary in college, but organic chemistry quickly crushed that aspiration. Luckily, I always had a passion for weather and maps, so geographic and atmospheric sciences became a natural home.
As I've gotten older and my wanderlust has grown stronger, I yearn for the open road all the time. I think that being an OTR truck driver would be an interesting way to see new skyscapes every day. Alas, the long hours, weather and road hazards, crazy drivers, and poor food/health quickly snap me back to reality.
From a purely meteorological point of view, where would you most like to live?
Somewhere along the eastern extent of the Palmer Divide, CO, or maybe up along the northern lip of the Laramie Range near Douglas, WY. A nice little perch on the High Plains where I can see the mountains to the west and the updraft bases maturing to my immediate east would be perfect. I love weather variability, and the High Plains take the prize in the category.
Is there anything else you'd like to share?
Chasing weather is like going to the zoo … it's a wonderful experience to see the lions, tigers, and bears (oh, my!), but I would not recommend you get in the cage with them.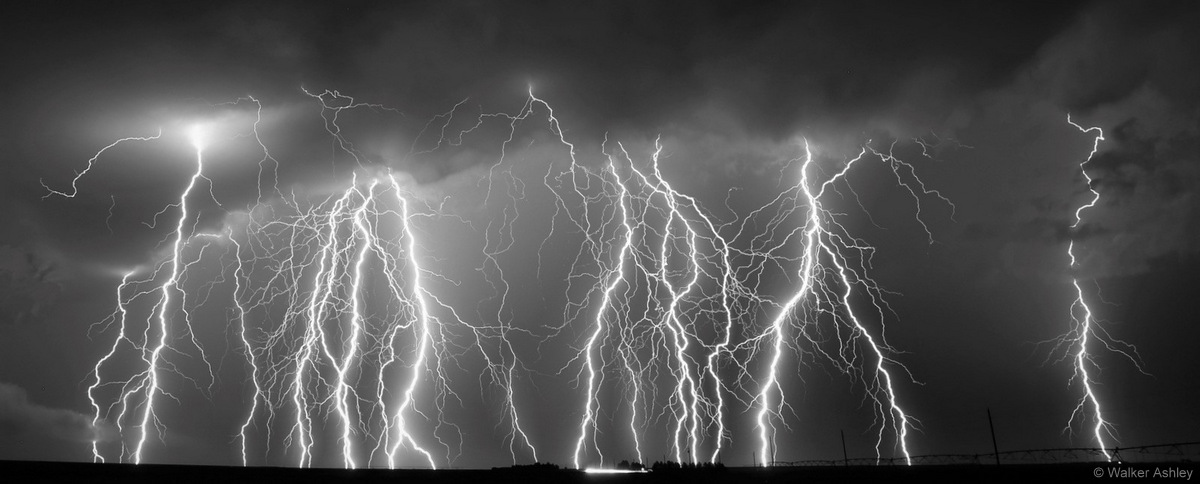 Waterman, IL Lightning Stack
If you are interested in being a Featured Meteorologist on StormHour, please contact mark @ stormhour.com or via DM on Twitter.