Meteorologists
Featured Meteorologist Shannon O'Donnell
Shannon is a broadcast meteorologist at KOMO in Seattle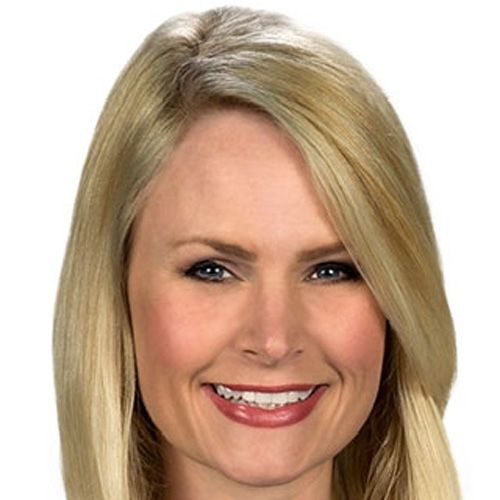 Q and A with Shannon O'Donnell Meteorologist at @komonews in Seattle
Shannon is a broadcast meteorologist at KOMO in Seattle and a research meteorologist and instructor at the University of Washington. You can read her full bio here.
Follow Shannon on Twitter or check out her Facebook page
What was your most memorable weather event?
My most memorable weather event: getting stuck in a major snowstorm in downtown Seattle, while skipping school my senior year of high school. My best friends and I took the bus downtown to go Christmas shopping. I remember the snow started swirling while we were on the holiday carousel early that afternoon, and a few flakes quickly turned into a full on BLIZZARD. We got on our city bus to go back home, but it jackknifed on the ice and got stuck. Another one came to get us about an hour later, but then it got stuck on the 520 floating bridge over Lake Washington for FOUR HOURS. This was long before cell phones, and our parents had no clue where we were. We finally decided to hike the bridge to get back home…I remember the three of us walking in heels and skirts across the snow-covered, wind blasted bridge, with ice cold water splashing up over the sides (again, this is one of Seattle's famous FLOATING bridges–it's right at water level). I vividly recall lightning over the Lake–we had some rare thunder-snow thanks to a powerful Puget Sound Convergence Zone. We finally got to Bellevue, and waited an hour in line to make a pay phone call. We then took shelter in another overturned bus until one of the girl's dads came at midnight to get us. Taught us not to skip school so readily…!
What is your favourite and least favourite type of weather?
I can't stand muggy heat. But my favorite "extreme" weather is the west coast marine layer. I worked in the Bay Area for many years (KNTV) and I lived right along the SF coast. When that marine layer (now affectionately known as Karl the Fog!) came rolling in, he meant business! A strong marine push, silent and stealthy, will come flying over the hills like Mount Davidson and Twin Peaks there in San Francisco, shrouding everything in a nearly opaque blanket of white, killing a California heat wave and dropping the temp from 90 to 55 in San Francisco in about 15 minutes flat. It's pure awesomeness. And then the sound of those foghorns echoing over the mist and murkiness–love that romantic, quintessentially San Francisco sound.
If you weren't a meteorologist what would you most like to be?
If I wasn't a meteorologist, I would love to buy, fix up and sell old homes. I love old architecture, particularly old Tudors and Victorians, and hate seeing the character bulldozed right out of our cities in favor of bland vanilla high-rises with cheap, trendy finishes. Many someday I'll get into that line of work, and save one house at a time!
From a purely meteorological point of view, where would you most like to live?
From a meteorologist point of view, I would love to live in Spokane, WA. That part of Eastern Washington has four PERFECT seasons…a snowy winter that looks like a Christmas card, a spring full of lilacs and tulips, hot summers with low humidity, and an autumn with so much fall color that it rivals New England. Plus, every once in awhile it gets an amazing thunderstorm–something we don't get to enjoy very often on the maritime west side of the Cascades near Seattle.
Is there anything else you'd like to share?
I've worked in atmospheric research at the University of Washington since I was an undergrad. Last year, I launched the UW Dawgcast, which is a course for meteorology students that are interested in broadcasting. As you well know, broadcasting no longer just refers to old-fashioned TV news or radio.
"Broadcasting" — disseminating information to a large audience — now includes social media, the web, and blogging, too. In fact, these methods are now by far the MORE popular means of broadcasting weather information. Getting out important, up to the minute forecasts and life-saving weather data is more crucial than ever, and it continues to draw people in. The class has been a hit, and the Dawgcast club has doubled in size since we launched it this past winter. The UW Atmospheric Sciences Dept, while long a draw for those interested in climate, forecasting, and atmospheric chemistry, is now a destination school for those interested in broadcast meteorology, too. The students have done such an amazing job with their forecasting, weather blogs and graphics building, and I'm excited to see where it goes in the years to come!
If you are interested in being a Featured Meteorologist on StormHour please contact mark@stormhour.com or via DM on Twitter