Meteorologists
Featured Meteorologist Pat Walker
Pat is an Emmy Award Winning Meteorologist at Kark4 News in Arkansas.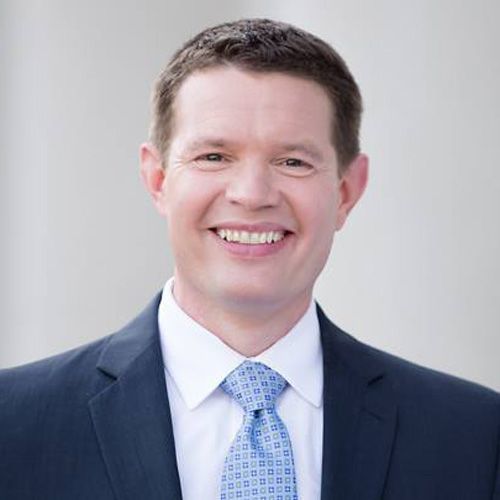 Q and A with Meteorologist Pat Walker from Little Rock, AR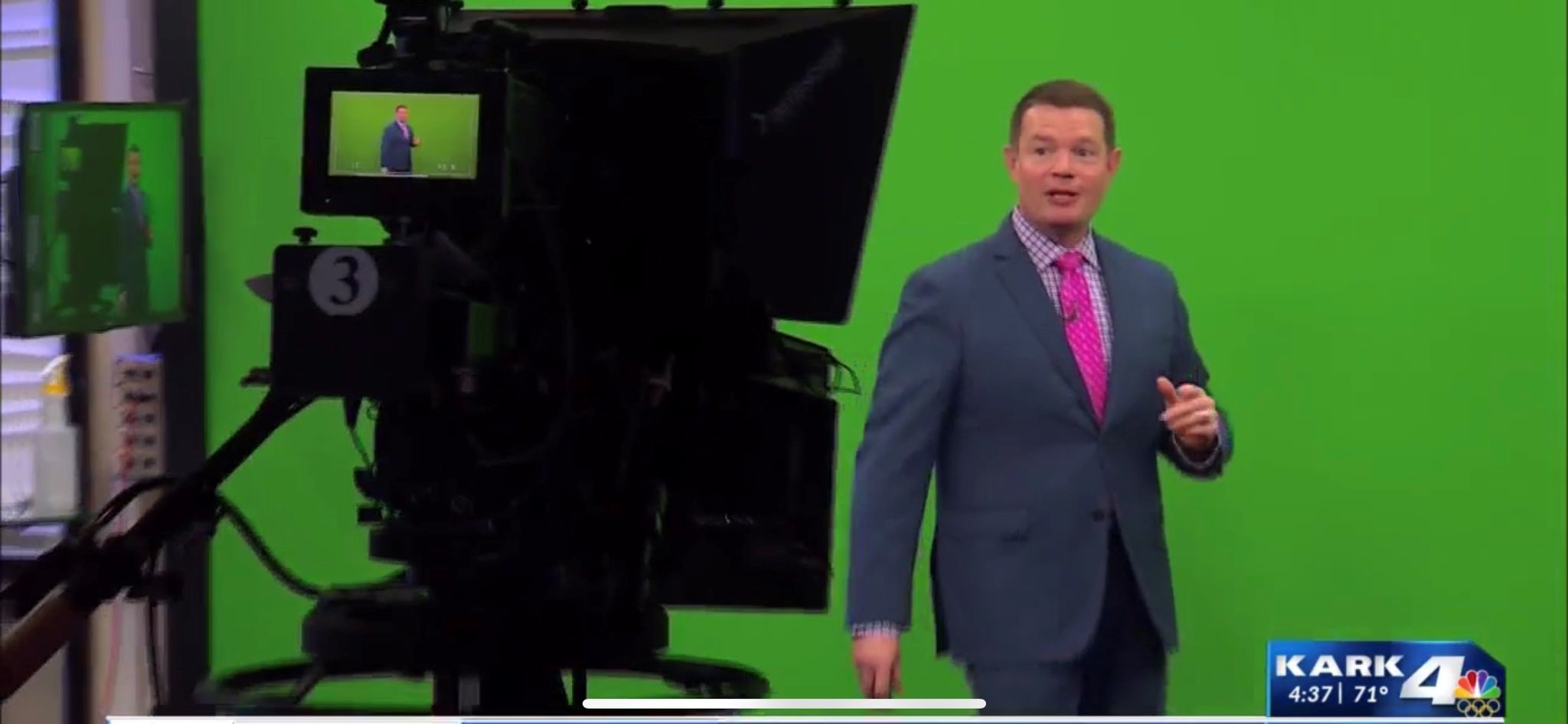 Pat is an Emmy Award Winning Meteorologist at Kark4 News in Arkansas.
Pat is weekday morning meteorologist at KARK in Little Rock, AR, and a co-anchor for KARK's sister station, KLRT FOX 16. He is from a small town near Little Rock, so he is one of the rare people who get to work as a broadcaster in the television market where they grew up.
Pat has a B.A. in History from the University of Central Arkansas. Five years after completing his undergraduate studies. He decided to move to Starkville, Mississippi and enroll in Mississippi State University to study Broadcast Meteorology. There he received his M.S. in Geosciences. At MSU Pat met his wife who is also a meteorologist. They have three children.
Pat did not grow up wanting to be a meteorologist, but the weather in Arkansas left its impact on him. Tornado outbreaks in his home state March 1, 1997 and January 21, 1999 certainly played a role in him choosing his career.
Pat worked at stations in Columbus, Mississippi; San Angelo, Texas; Lawton, Oklahoma; and Davenport, Iowa before going back home to KARK in Little Rock.
Pat is a two-time Emmy winner, a holder of the Broadcaster Seal of Approval from the National Weather Association, and a winner of the Weather Broadcast of the Year from the Oklahoma Broadcaster's Association.
You can follow Pat on Twitter or over on Facebook
What was your most memorable weather event?
Arkansas Tornado Outbreak January 21, 1999
There were 58 tornadoes in that one day across the state – a record number for Arkansas. One F-3 tornado occurred just 5 miles from my home and tore through the downtown of Beebe, AR. That afternoon was the only time I have seen a tornado (an early afternoon F-1).
What is your favourite and least favourite type of weather?
I love the cold and snow. I find the crispness of the cold air so pleasant to breathe. And having lived most of my life in the southern U.S. I rarely get to see snow. It is always a treat. The opposite weather is my least favorite – heat & drought. When you accompany high humidity it just adds injury to insult. This is the kind of weather Arkansas gets for much of the summer, hence Summer is my least favorite season. However, a Mid-West Summer can have several pleasant days.
If you weren't a meteorologist, what would you most like to be?
Without a doubt, I would want to be and hope to one day be a farmer. Not a row crop farmer, but a farmer's market type of farmer with U-Pick berries, summer vegetables, fruit trees, fresh-cut flowers, and a few farm animals such as goats, sheep, and chickens.
From a purely meteorological point of view, where would you most like to live?
Just west of Oklahoma City, OK in the heart of Tornado Alley. But for rest and relaxation, this is definitely not the place
Is there anything else you'd like to share?
I am actually an ordained minister. I have served as a student and children's pastor in three different churches.
My wife is also a meteorologist. We met in graduate school at Mississippi State University. We married two years after graduation in her home city of Denver, CO. She is also a broadcast meteorologist. Six months after we married we actually worked at the same television station in Lawton, OK. I was the Chief Meteorologist. Since she is gracious and forgiving, it actually worked pretty well. But getting away from work to take a vacation together was very difficult. We really don't want to do it again.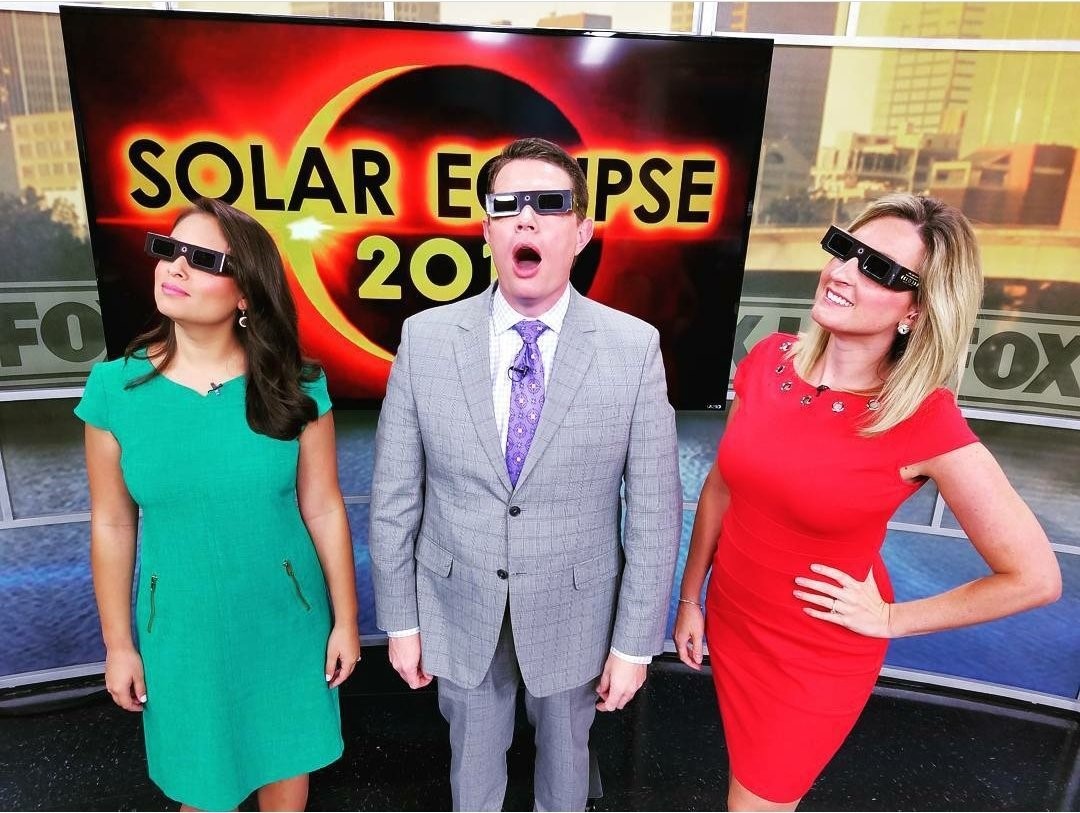 If you are interested in being a Featured Meteorologist on StormHour please contact mark@stormhour.com or via DM on Twitter