News
American Meteorological Society Mourns Loss of Matt Parker
This is an enormous loss not just for the AMS family but for the entire scientific community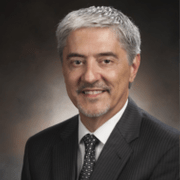 We were sorry to hear that Matthew Parker, the President of the American Meteorological Society, passed away in his sleep on Wednesday night.
Keith Seitter, the AMS Executive Director, said, "This is an enormous loss not just for the AMS family but for the entire scientific community. Matt was deeply admired for his commitment to the AMS community. He was a leader and a friend, and we will all miss him tremendously."
The StormHour team in both the UK and the US would like to express our condolences to Matt's family, friends and colleagues at this most difficult of times.