Meteorologists
Featured Meteorologist Nick Kraynok
Nick is Chief Meteorologist at KLBK in Lubbock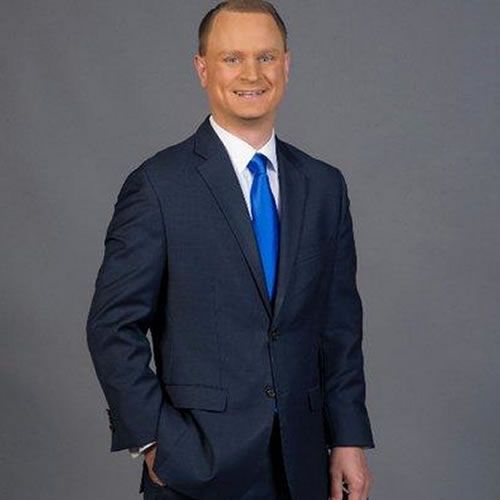 Q and A with StormHour Featured Meteorologist – Nick Kraynok
Nick Kraynok. Lubbock, Texas.
Nick is Chief Meteorologist at KLBK in Lubbock. Nick is originally from the small town of Buckhannon, West Virginia. Even though he enjoys the quiet small town life, Nick is very happy to call Lubbock his new home. He especially likes all the different food selections!
Question 1. What was your most memorable weather event?
I remember two blizzards that impacted me when I was young. Once was in 1993, the other was the blizzard of 1996. I am from Buckhannon, WV, which is on the foothills of the Appalachian Mountains, so snow is common in the winter. I specifically remember 1996 when the snow was up to my waist! I was in fifth grade at the time.
Question 2. What is your favourite and least favourite type of weather?
2) Now that I am older, storms don't scare me as when I was little. I would say that I get more excited about them than anything. Severe thunderstorms are probably my favorite type of weather event, especially living here in west Texas. I like to see the force that each storm has as it rolls through & especially how quickly they can move. My least favorite is probably when we get ice storms here in Lubbock, TX. It makes driving quite entertaining, to say the least!
Are you on Facebook? Do you enjoy sharing and viewing landscape and weather photographs with industry experts? If so why not join the StormHour Closed group by clicking here. We think you'll like it! (We've kept it 'closed' to protect members privacy)
Question 3. If you weren't a meteorologist what would you most like to be?
If I weren't a meteorologist I would probably be a commercial airline pilot. I was so scared of flying when I was young, but now , I think I have more of a respect for flying. It would be pretty awesome to be the captain of a 747, or Airbus A380. Two giant aircraft that somehow get off the ground & can flying a few thousand miles!
Question 4. From a purely meteorological point of view, where would you most like to live?
I think I live in a great place, now, for being a meteorologist. In Lubbock, TX, we get snow & ice in the winter, as well as large hail, tornadoes & wind in the spring. We commonly get over 100°F in the summer & can reach single digit (Fahrenheit) temperatures in the winter. The South Plains of Texas is certainly a unique spot to forecast the ever-changing weather!
Question 5. Is there anything else you'd like to share?
I can say that, I was interested in this job since I was probably three years old. It was tough for me to get into the career (TONS of math!), but here I am! So, I would say, don't let anyone tell you you can't do something. If you put your mind to it, anything is possible!
More about Nick Kraynok:
Nick graduated from Penn State University in May of 2008 and has been interested in the weather since he was a child!
Nick is married to Amanda, who is a law student at Texas Tech. In his spare time, Nick likes to spend time with his wife, play guitar, watch sports, or just relax. Nick roots for his Penn State Nittany Lions, West Virginia Mountaineers, Pittsburgh Steelers and Pittsburgh Penguins. He is learning to get his Guns Up, except for when Tech plays his teams!
If you are interested in being a Featured Meteorologist on StormHour please contact mark @ stormhour.com or via DM on Twitter